4 Ways You Can Decorate With Streamers
We've picked up on a fun new trend in the decoration department: streamers. The flowy, long, colorful strands of paper are certainly affordable and create a fun and lively ambiance! The streamers can be used in many different ways.
1. Hang some streamers at the start of your aisle to walk through, like your own little doorway.
2. Drape streamers off the back of your seats. This is an easy and cost-efficient way to liven up a plain white chair. You can use many colors, like shown here, or use streamers that fit a color scheme, if you have one.
3. Use the streamers as a colorful backdrop for the reception. Beware of windy areas, though!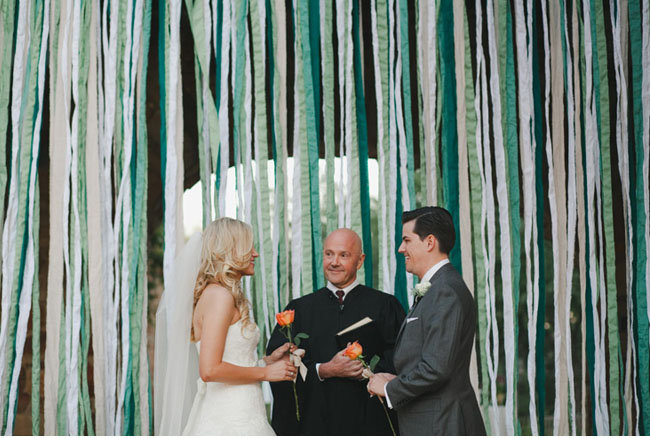 4. Instead of throwing rice, as typical for weddings, use streamers instead! They are more colorful and noticeable (and less painful!) You can either have them waved around as you leave the ceremony, or falling from above, almost like confetti!

Leave a Reply